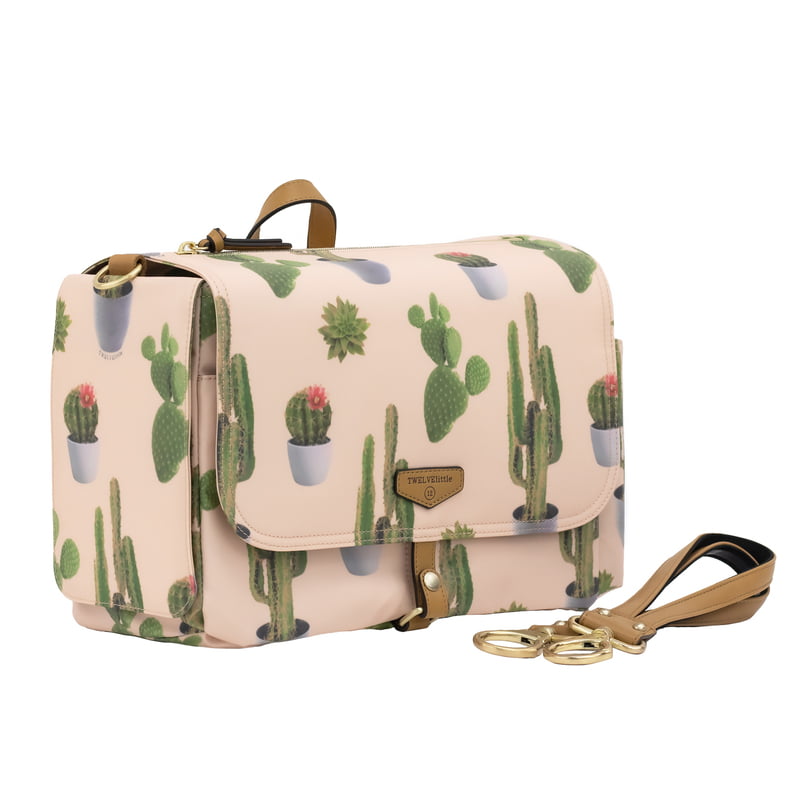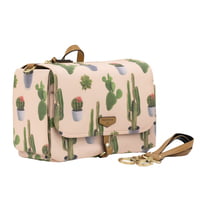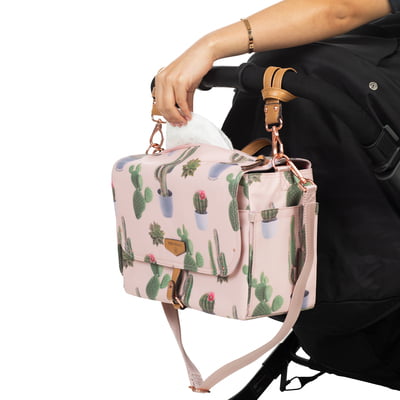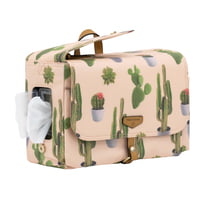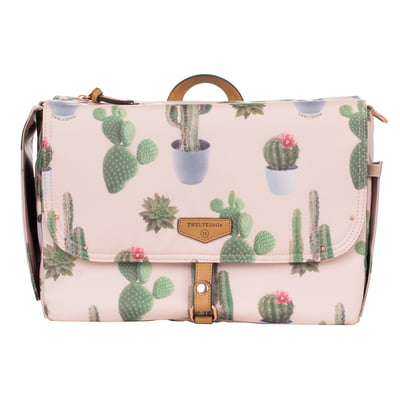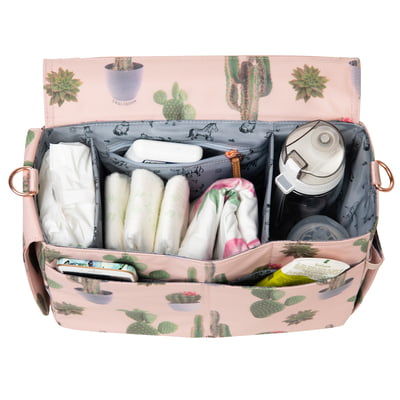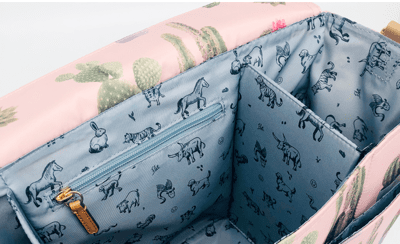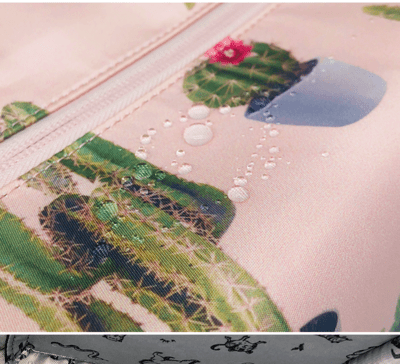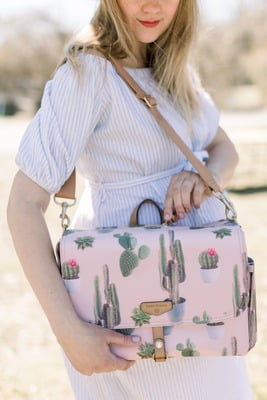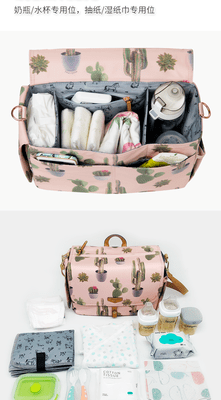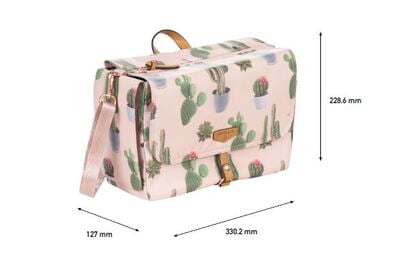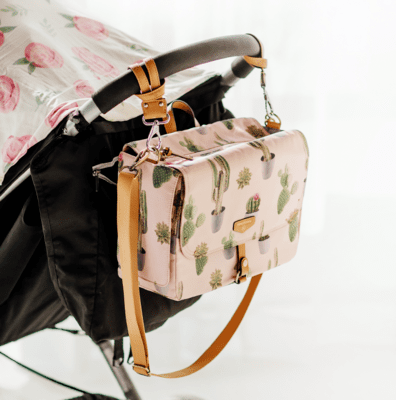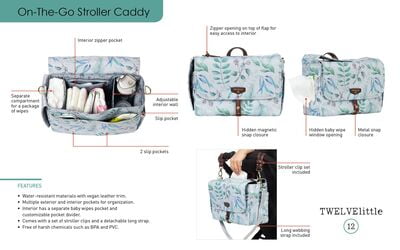 Stroller Fashion Diaper Bag Caddy CACTUS
SHOP THIS TODAY AND GET A TWELVElittle TIGER TOTE FREE.

The On-The-Go Stroller Caddy is the perfect hybrid between a traditional stroller caddy and messenger style diaper bag. It comes with a set of stroller clips so you can attach it on the stroller bar, and also has a detachable long strap to be carried as a diaper bag. The interior has multiple functions, including a separate area for baby wipes, which is accessible from the outside via a hidden magnetic flap cover, and a compartment divider that can be used to customize the interior space. The main flap has hidden magnetic closures on the front and back so you can choose to keep the bag open or closed, and an additional snap closure for extra security.