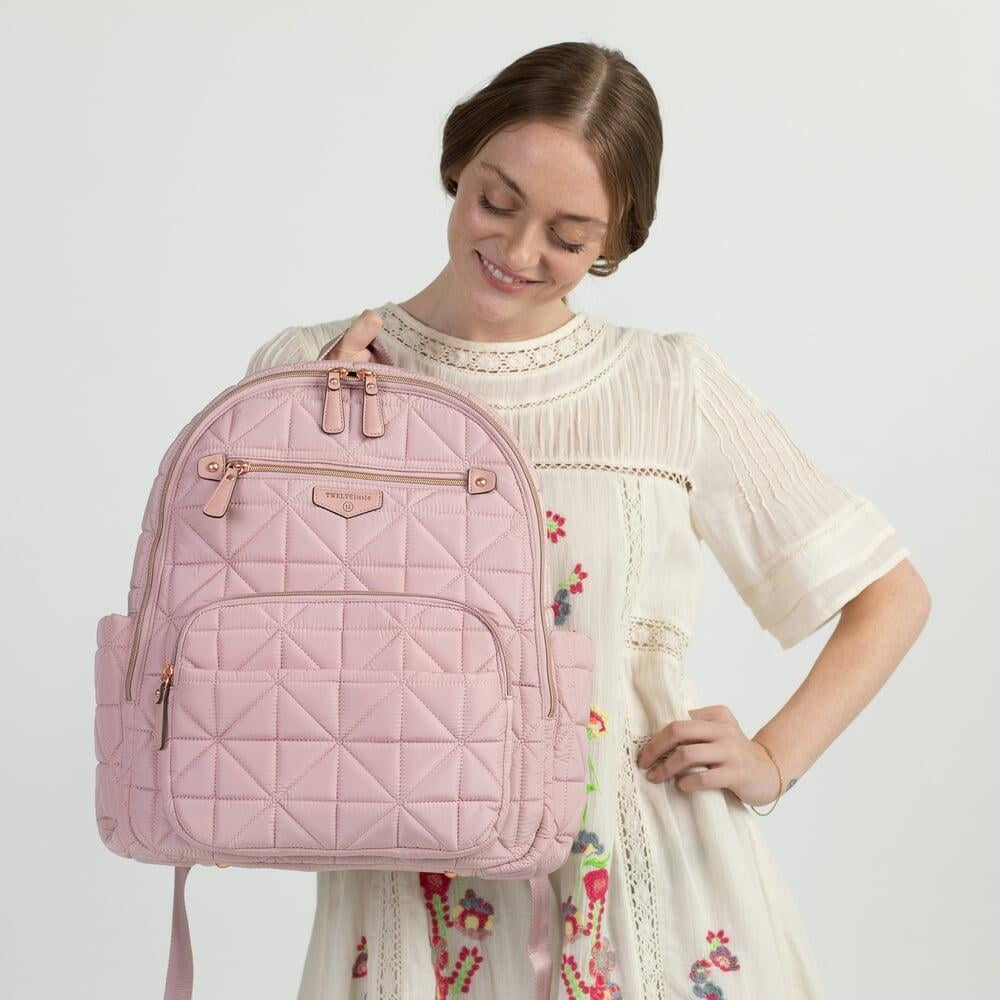 COMPANION BACKPACK



Made with soft and lightweight water resistant materials, the Companion Backpack is a must-have for moms who seek fashion forward style and maximum comfort. The spacious main compartment allows room for all baby essentials, and with multiple exterior and interior pockets, organization is simply effortless. Once it is no longer used for diapers, it is the perfect everyday backpack and no one would know it was once used as a diaper bag!

On-The-Go STROLLER CADDY
The new On-The-Go Stroller Caddy is the perfect hybrid between a traditional stroller caddy and messenger style diaper bag. It comes with a set of stroller clips so you can attach it on the stroller bar, and also has a detachable long strap to be carried as a diaper bag. The interior has multiple functions, including a separate area for baby wipes, which is accessible from the outside via a hidden magnetic flap cover, and a compartment divider that can be used to customize the interior space.

tHE STORY BEHIND TWELVELITTLE
Parenthood is one of the most rewarding and challenging events any parent can imagine. Every "first" moment is memorable; the first smile, first step, first word, and who can ever forget the first time you bring your baby to the outside world and see those wandering eyes light up. As parents and guardians, we can also agree that having the right baby gear for each occasion is just as important and challenging. Our TWELVElittle baby bags are precisely made to assist every parent at the right moment, and capture every experience with ease and grace. Each bag is thoroughly designed with individual style, and engineered with every practicality. Made of high quality water resistant fabrics and 100% Vegan leather, it is the perfect bag to carry all baby essentials. What's more, it is also the perfect accessory after it graduates from the baby bag stage.