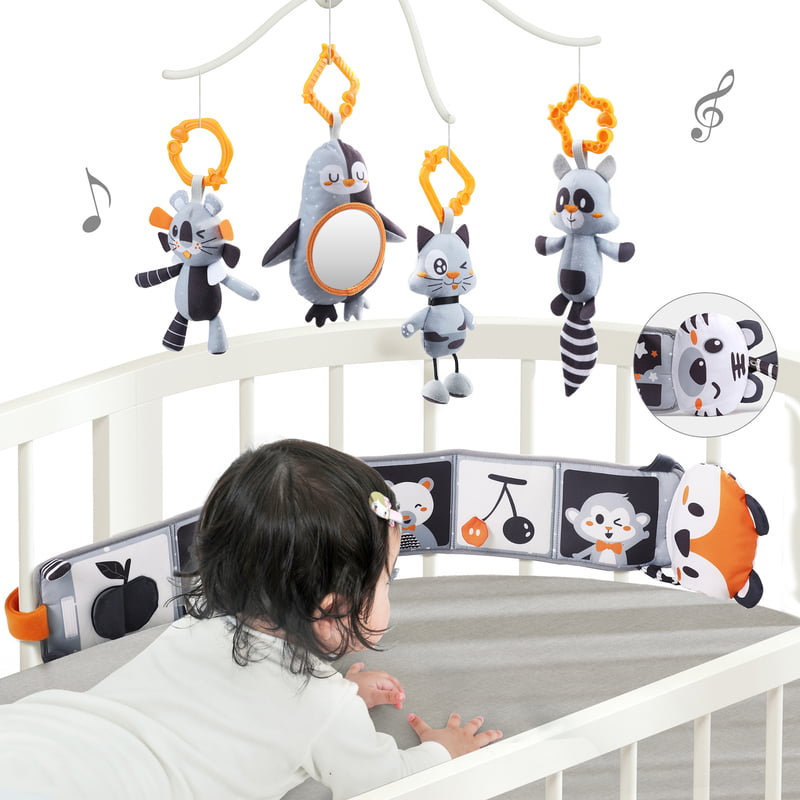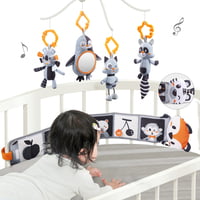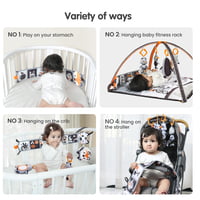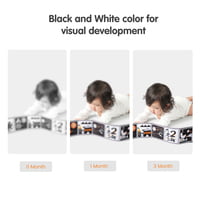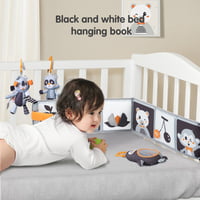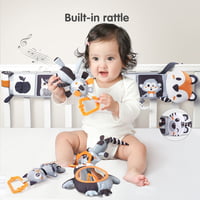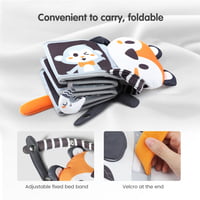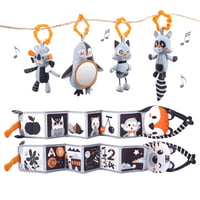 Crib Bumper and Rattle Black and White- 6 piece set
Set of 2 bed bumpers + 4 hanging rattles in Black, white, grey and orange color.
Built In rattle, Sounds and sensory. Foldable, easy to carry. Washable, non fading printed fabrics. Can be used in the crib, play gym, strollers or just as is in the hand. The colors specifically aid visual development.