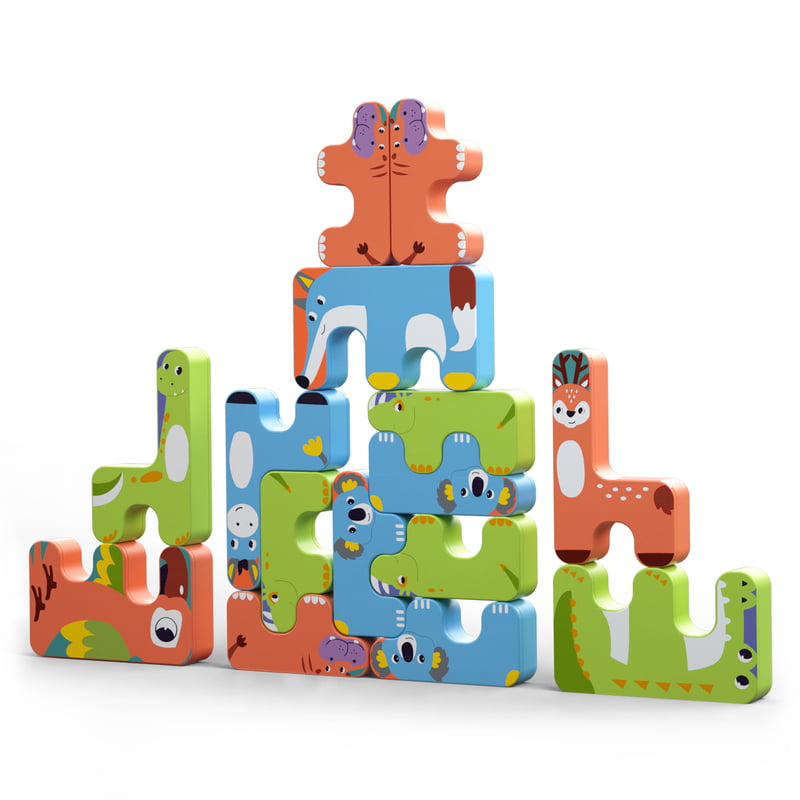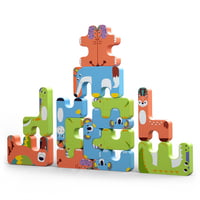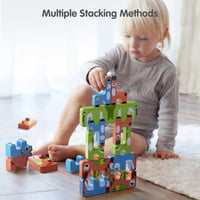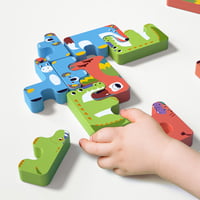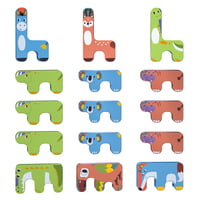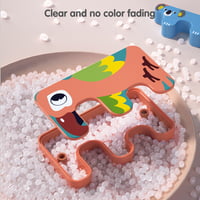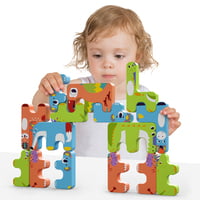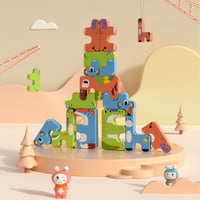 ANIMAL STACKING RED/ GREEN/ BLUE- 15 pc set
This stacking game improves Hand-Eye Coordination, concentration, Colour Recognition, STEM. Lightweight and safe stackable pieces of toy will ensure lots of busy play time for your little ones.
Balancing Games toys: fun educational Toys to teach kids to develop hand-eye coordination, hands-on ability, animals, shape and colour recognition, thinking ability.
How high can you balance the stack the pieces? Let's try it!
Safe Material: It is made of safe and non-toxic material.
The pieces are well painted and do not have any smell. smooth surface, no sharp edges and won't hurt the babies.
Notes: Baby Under 3 yrs. Playing Only Under Parents' Supervision
Happy Play time for parents and kids: These stacking balancing blocks puzzles encourage you to play along with your kids, it will not only let the children fully enjoy the game, but also increase the interaction with the kids, let children grow up and learn while having fun.
Fun game between siblings, new game with friends.
Best Christmas and birthday gift
This toy will help ease your stress.