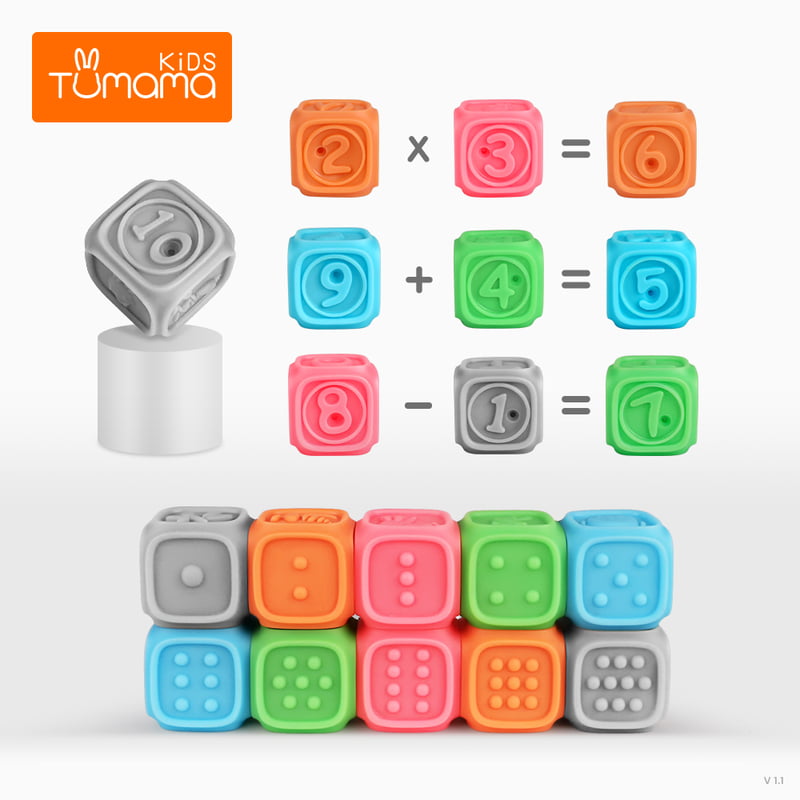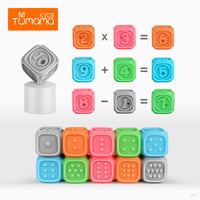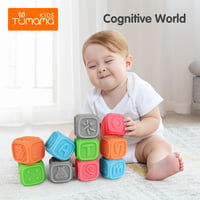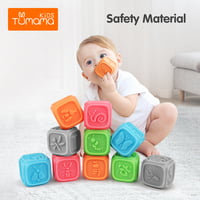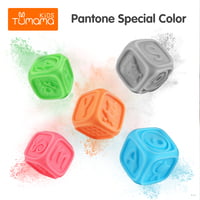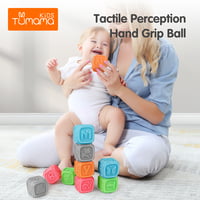 SOFT BALL SET OF 10
A Set: 10 soft blocks in 1 Various patterns - The Baby Blocks have five colors (Red, Green, Gray, Orange, Blue), numbers (from one to ten), ten animals, ten insects, seven letters and ten points to catch baby eyes. Special design - The design with smooth cube protect your kids when they play with it. The moderate size is ideal for baby's grip. Early childhood development - Colorful blocks not only can exercise your baby's perception of the visuals of things, develop the ability to recognize , but also exercise the perception of grip and bite. It also makes sound when you pinch blocks, which attract baby in visual. More functions - The block can be used as teether. It is safe to bite for its health BPA material. At the same time, it can also be used as a bathroom toy. Let your baby bathing in happiness. Clean note - It can be sterilized at high temperature (up to 100?). Don't worry deformation.
MATERIAL - Natural resin material, BPA free & FDA certification provide a safe choice for your baby. It still keep no deformation and no fading even in the 100? high temperature boiled.
FUNCTION - This building blocks toy regarded as block, squeaker, teether, bath toy can be squeezed, chewed, and stacked. Colorful images of letters, numbers, animals and textures help children explore in tactile and visual , encourages baby's well-rounded development and eye-hand coordination.
SPECIAL DESIGN - Rounded care design let our kids play in a safe status.
EASY TO CLEAN - Blocks are made of vinyl. Just wiping can keep them clean and hygienic. The set with vinyl zippered case can keep them in a neat status when kids are ready to rest.