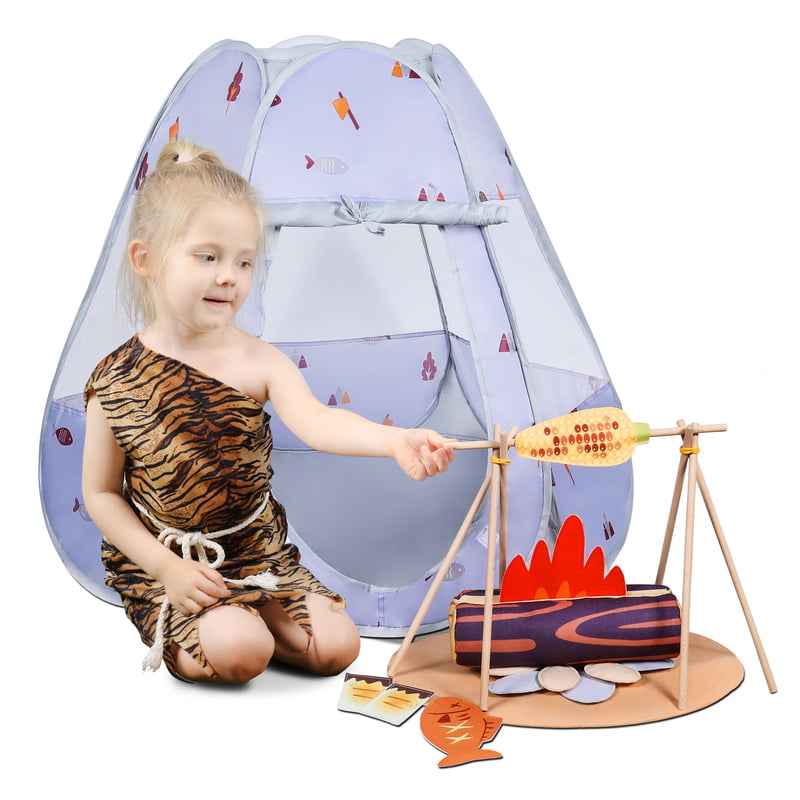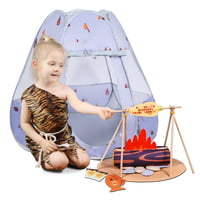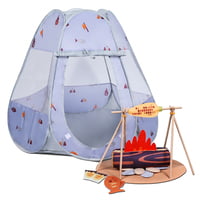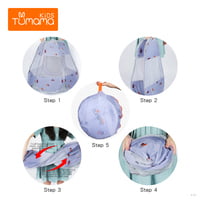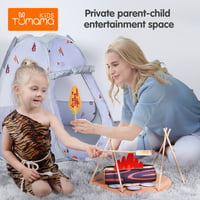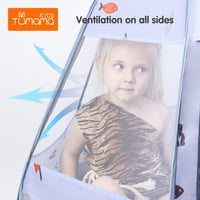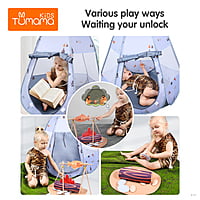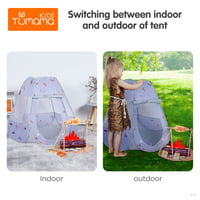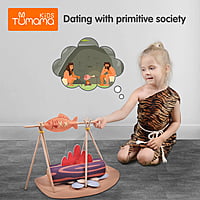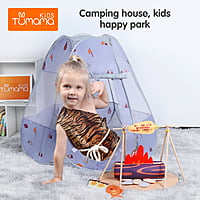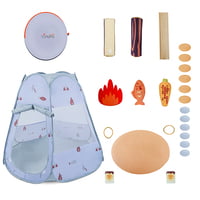 PRETEND PLAY CAMPING SET
TUMAMA Kids Tent Camping Toys Indoor Outdoor Tent Toys is perfect for Kids Ages 4-8. It comes with a pop-up tent as well as 11 parts and multiple pretend stones for a bonfire. A compact carry-bag for the foldable tent.
Camping Toys For Indoor & Outdoor Activities- Includes 1*play tent,1*storage bag,2*play woods, some play branchs,1 play fire,1*play fish,1*play corn, some Loops,2* play cotton candy, some play stones and 1*play barbecue mat, satisfy children's curiosity about nature exploration, bring much fun for your little children, also provides them a good way to know outdoor camp tools and food. Note: the child's clothe in the picture is not included in the package.
Premium Quality & Safety- TUMAMA pretend food parts are made of soft felt. Felt is more safe, sturdier and eco-friendly than plastic. With smooth round edge designed, tested to be safe for kids. They can enjoy playing without any worries. If your boys are a restless explorers, you should definitely give them this awesome camping toys kit! Pretend Barbecue skewers can actually skewer accessories such as barbecue, corn, and fish, let your kid feel the fun of realistic barbecue.
Collapsible Pop up Play Tent with Portable Bag- Collapsible play tent is easy to set up, and won't take up too much living room or backyard space. Play tent size:35.4*30.7inch.It is lightweight, easy to carry and storage. Play tent set gives little boys a sense of adventure without leaving the living room, a fun way to spend a snowy or rainy day indoors. the bag only can store play tent. Pls don't get too close to the tent when opening it. Because the tent will pop up automatically when it is opened.
5 Sides Mesh&1 Side Door Curtain- 5 sides of the tent are mesh, breathing will be safe and ventilated, resist mosquitoes if in outdoor.1 side is door curtain, door curtain can be taken up and closed, you can supervise the kids, it also left them some small space themselves, encourage them to become more independent and show respect for others. Great for kids to use it as a mini play space, a napping space or a reading nook.
Learning By Playing- Kids play the camping toys set with family members and friends together, which will promote parent and children's relationship or friendship. This also helps improving kids' communication, cooperation, imagination, creativity and fine motor skills, a good idea make them put down laptop. Come with a gift box, great pretend play toys for toddlers, grandson, preschoolers, granddaughter, nephew, son, younger child, kids above 3-Year old, birthday Christmas and holiday gift.
Overview:
Product Dimensions: 89.9 x 89.9 x 78 cm
Package Dimensions: 9 x 35 x 28.6 cm
Weight: 1KG
Shipping Weight: 1.21KG
Cautions:
store dry. Wash by hand and dry completely in shade
Recommended Age: Suitable for 3 years and above