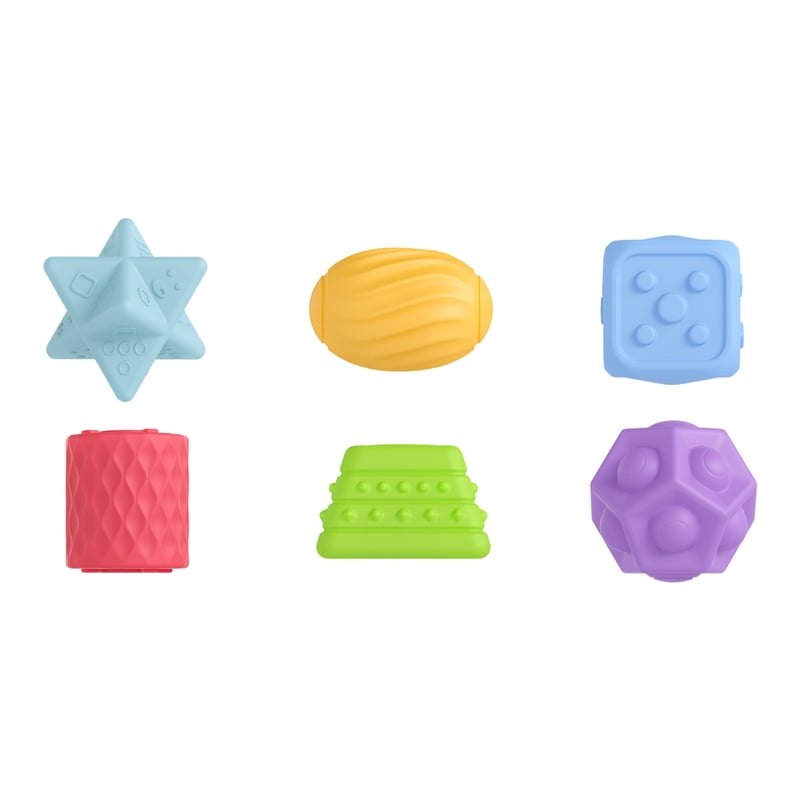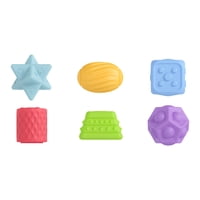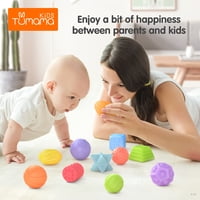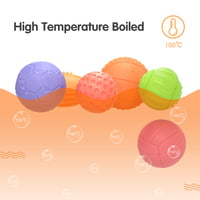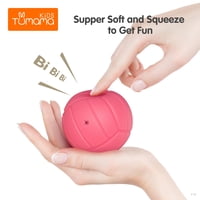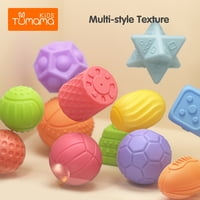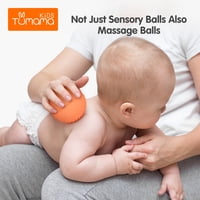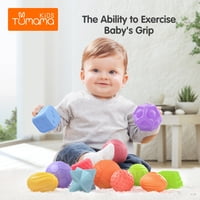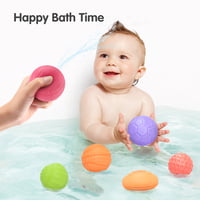 GEOMETRIC HAND GRASP BALLS- SET OF 6
Soft touch balls of different shapes and sizes to exercise your baby's abiliy to pinch and grasp. Touch and feel: The baby toy sets have different textures for tactile exploration and sensory development. Their bright colors sensory balls are ideal for visual stimulation and can spark your baby's imagination.
Stress reliever: The shapes sets can help promote a sense of calm, reduce stress, anxiety, and boredom.
These textured multi ball gift sets can increase focus and attention for autistic children and for kids with anxiety and ADHD.
Squeeze ball sets for bath - The balls make a squeak when your little one grasp it. Developing auditory sense while rolling, tracking and bouncing these balls.
Safe material and high quality: We know your baby safety is most important. So we use eco-friendly material to make it, and all design is for safe, soft material, no sharps.
Perfect baby first toys gifts: Whatever your baby is boy or girl, our toys are very perfect for their first toy. These toys are very soft, cute and educational.Right now,Add it to the Cart!This toy would be a great gift ideal for baby shower,Holidays,Birthday,Christmas,Halloween, Thanksgiving, New Year.