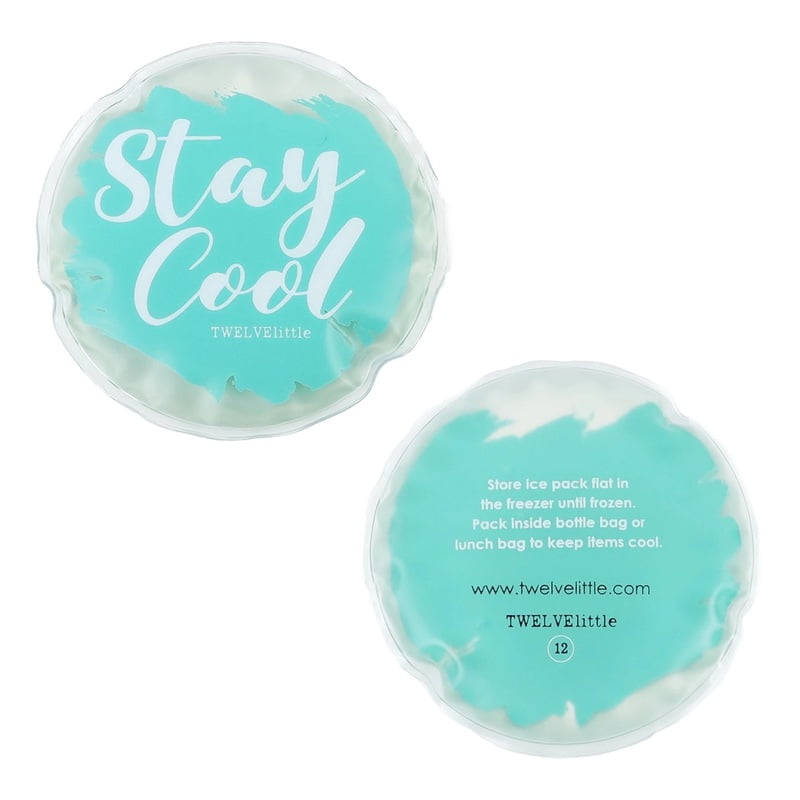 TWELVElittle Branded Round Ice-pack
Always "Stay Cool" with these portable, reusable ice packs that can be used inside our insulated bags or pouches to keep snacks/drinks cool for longer. You can also use it to minimize swelling on bruises, soothe engorgement while breastfeeding, temporarily reduce fevers, and much more.
TWELVElittle Round Ice Pack- keep your snacks or drinks Cool for longer periods of time with the help of the Ice pack from TWELVElittle. Small and handy, it is very useful for adding to any of your lunch bags or otherwise insulated pockets and Bags.

Components- 1 Ice Cool Gel Pack

How To Use/ Cleaning Instructions


- Store the ice pack flat in the freezer until frozen before use.
- Wash with dish soap or hand Wash after each use.