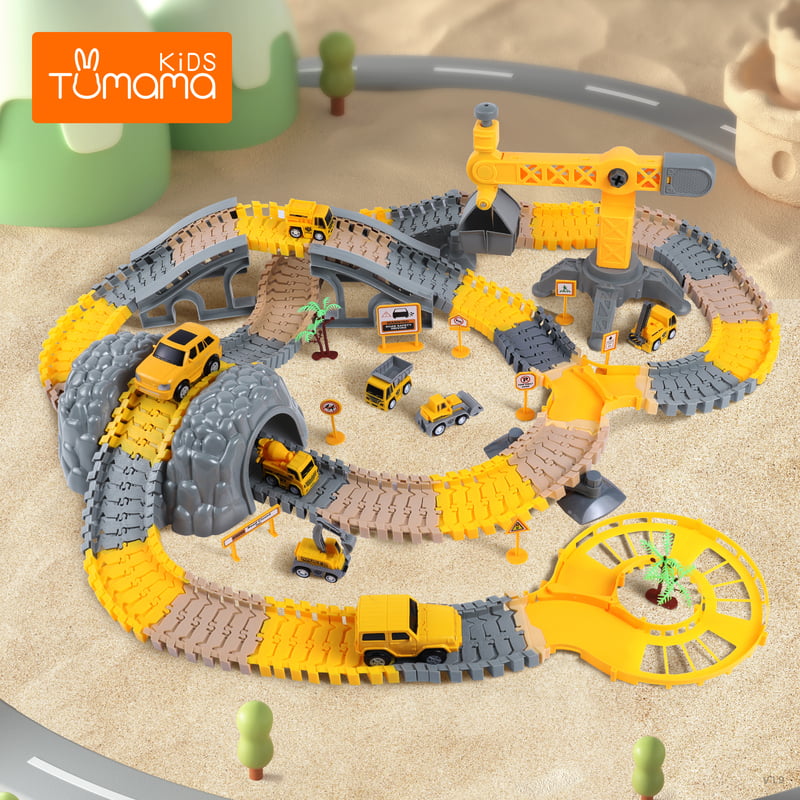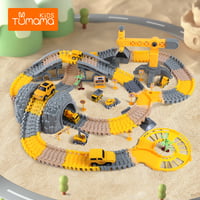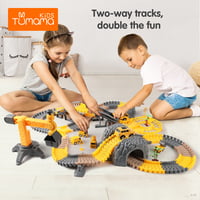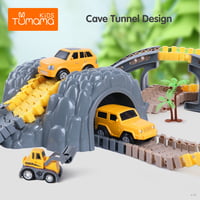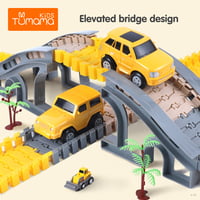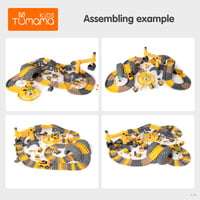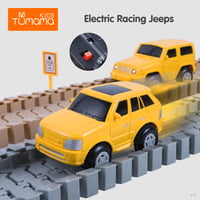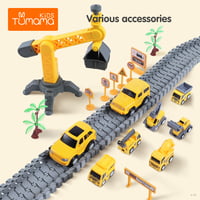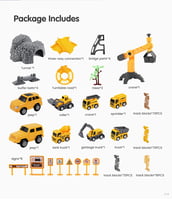 CAR TRACK SET
Enjoy hours of immersive play with DIY assembly car track with road and construction vehicles and accessories, easy to assemble and multiple models possible to create with the same track set.
Multiple ways of track and obstacle building, develops mind and creativity.
Gentle and acute bumps and varied terrain to enjoy the cars racing.
Tunnels and elevated bridges make the track exciting
Battery operated cars (battery not included)
Easy to assemble track design makes for unlimited possibilities of race track
Add_on accessories like construction vehicles, crane and signboards for the road
Package includes_ Tracks, Bridge, Tunnel, road_signs and 8 vehicles.
Overview:
Product Dimensions: 37 x 13 x 26 cm
Package Dimensions: 13.2 x 36.6 x 25.8 cm
Shipping Weight: 1.38KG
Cautions:
Suitable for 3Y+. Below 5Y must always use ONLY under Adult Supervision.
Recommended Age: Suitable for 3 years and above