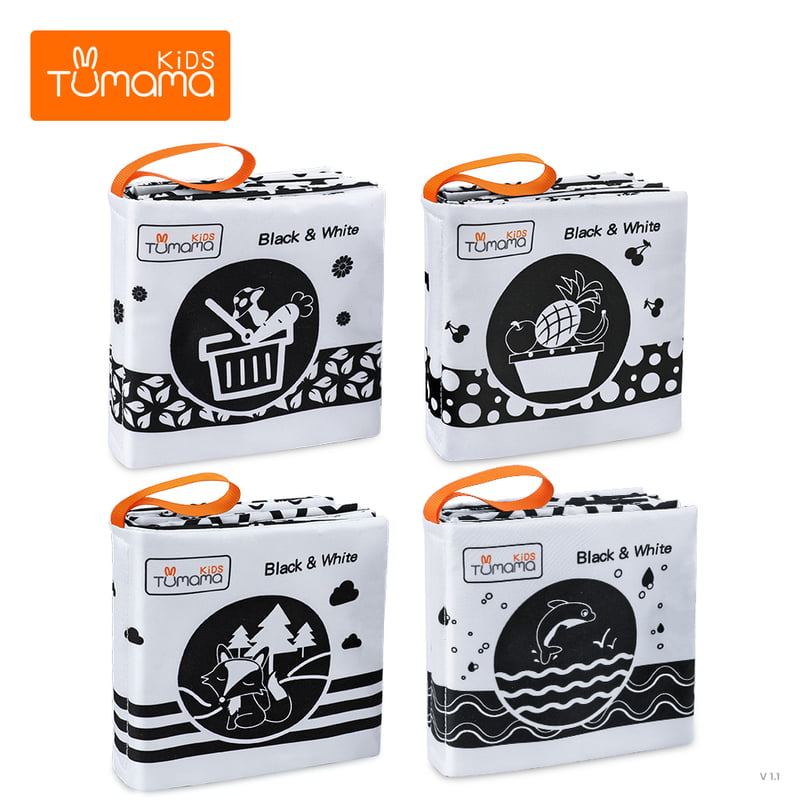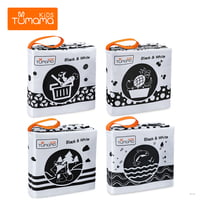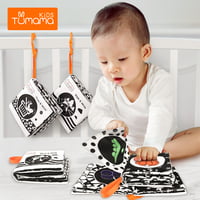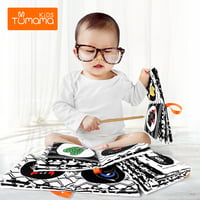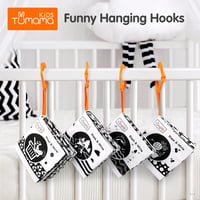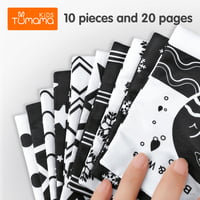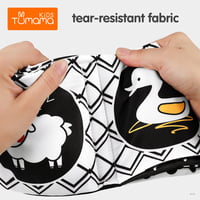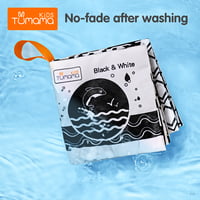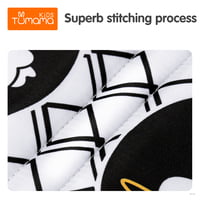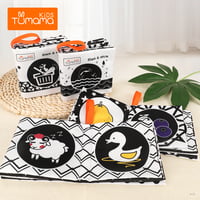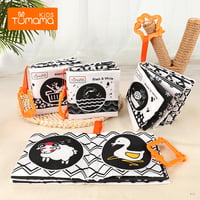 Black & White SINGLE color cloth book Set of 4
This cloth book is a great educational tool to help baby recognize shapes, animals etc. Vision Stimulation and recognition of Animal & Aquatic Creatures & Fruit & Vegetables. 4 Pack of black and white books with 1 extra colour.
White and black, visual stimulation, develop baby's intelligence with 1 extra colour per page.
Suitable for baby to grasp, tear, bite and pull, help baby develop touch feeling movements.
Double sided page with vivid pattern, built-in a bell, which attract baby's attention and help memory.
Soft cloth book, not easy to tear, no need to worry about baby eating it, non-toxic.
Page: 10 Pages 20 Sides in each book
Style: Land Animal / Sea Creatures / Fruit / Vegetables (4 Pack)
Material: Surface Fabric (Polyester Fibre); Cover and Back (PVC Crinkly Paper)
Function: Develop Intelligence
Note:
1. Water wash(40?), hang dry, iron at low. Washing surface with clean, damp sponge or cloth.
2. No machine wash.
3. No bleach.