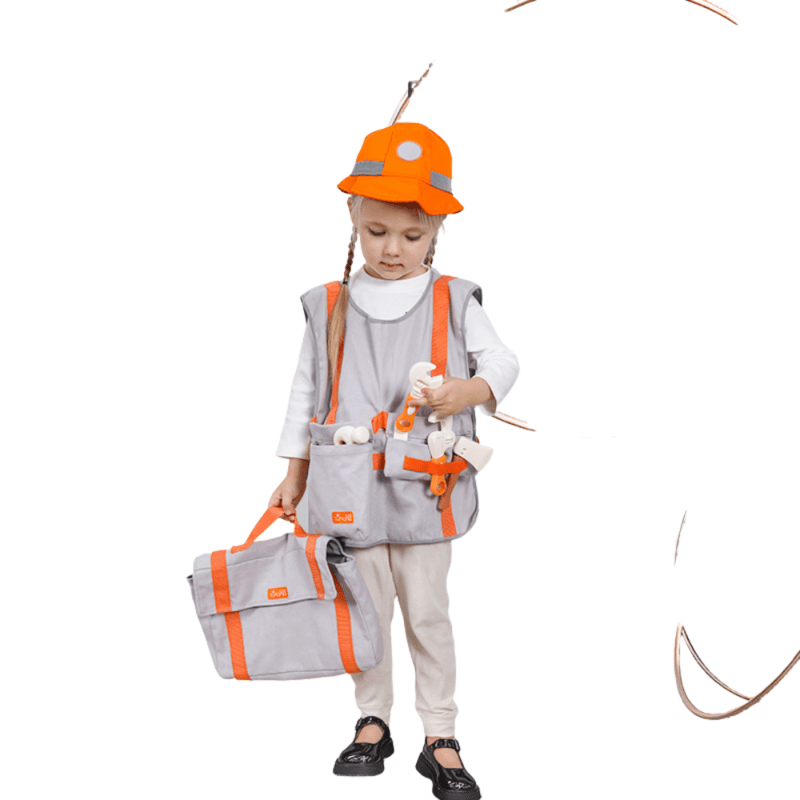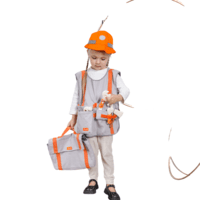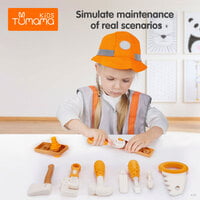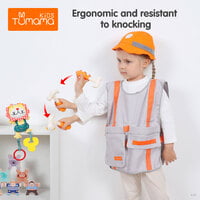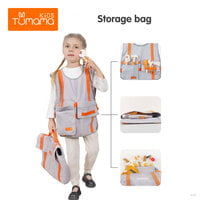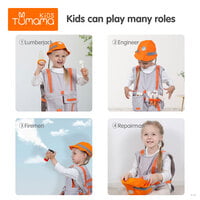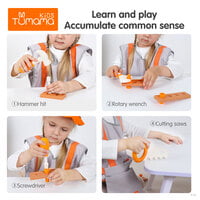 PRETEND PLAY CARPENTER TOOL SET
Construction Worker Costume with Portable Bag- TUMAMA children role play set comes with a well-made fabric bag, durable and is able to store all role play accessories, easy to open. Designed for teaching your kids to place all the accessories back into it, keep things neat and organized. Your kids' trip won't be lonely for toddler dress up set is easy to carry out for travelling or outdoor. This role play set develops kids' problem solving skills, tool cognition, communication skills, creativity, play and life skills. Perfect for son, grandson, kids, daughter, little boy,toddler,3 to 6 year old construction lovers, birthday parties and as a gift.

kids costume set include 1*carry bag,1*cap(with a magic mirror ),1*vest,1*,1*Pipe tongs toy,1*Hammer toy,1*Wrench toy,1*saw toy,1*Fire Extinguisher toy,1*axe toy,1*bolt driver toy,2*replaceable bolt driver accessories toy,2*wood toy,4*Screw toys. Engineer, fireman, multiple roles for your kids to play- total 18 pc.
High Quality Washable Fabrics + ABS- kids role play costume is made of high-quality fabrics to ensure durability and verisimilitude.
Light weight, soft touch.
The vest and bag is washable, child can play without worrying about getting his clothes dirty.
Tip: has a pretend engineer's eye protection mirror on the cap, hence the cap is not meant for machine washing.
The role play accessories are round and smooth so they won't hurt hands, made with ABS, safe and lovely dress up set for little boys girls.
Size- One size, TUMAMA construction worker vest measures approx. 14.4 x 18.5 inch, cap measures approx. 4.7 x 3 inch.
Vibrant colour match fit size make dress up & pretend play looks more close life, let kids feel like they are in the world of construction workers.
Care Instructions: washable
Closure: Velcro