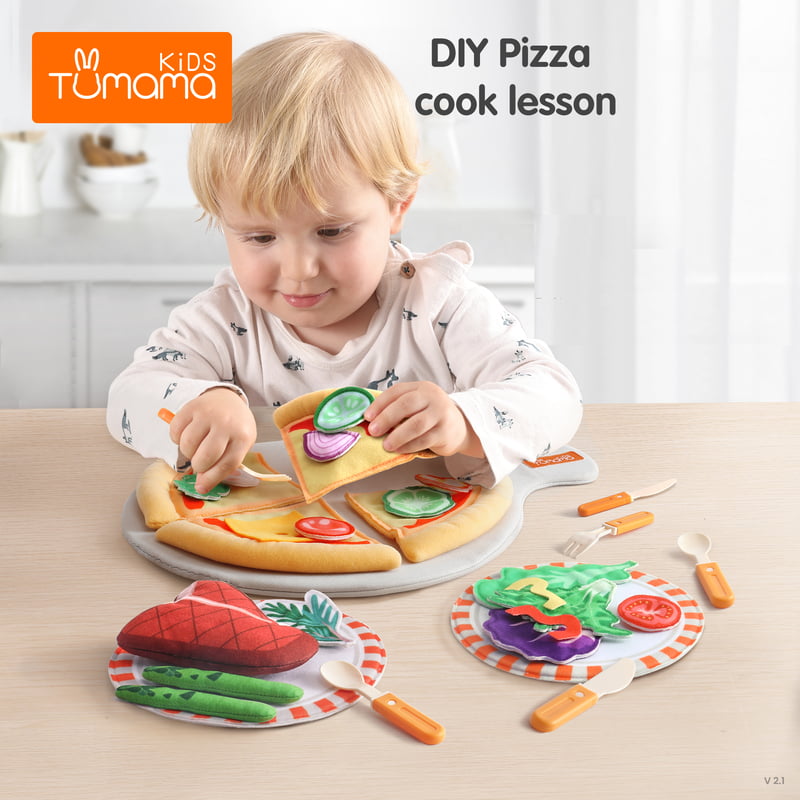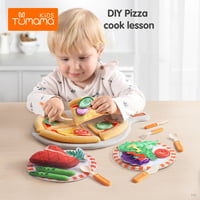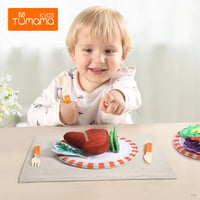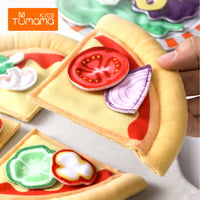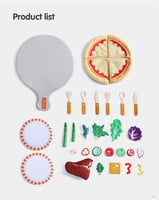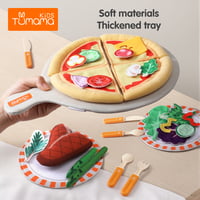 PRETEND PLAY PIZZA MAKING TOY SET
DIY Pizza toy set. Children can choose their favorite materials and place them on the pizza slices according to their own creativity to design a top-quality pizza of their own, with onions, tomatoes, cheese, vegetables, beef, mushrooms and so on.
Picky eaters can also choose sauces and seasonings according to their tastes to complete a simple pizza.
Pizza pretend play food set is made of high quality plush material,it is soft and health ,tough and durable, no sharp, stable and lightweight design, allows children to take it anywhere.
A lot of accessories,with 30 piece,such as vegetables Salad, tomato sauce, cheese, beef, pizza slices, plate,knife ,tray etc,the tray make it more realistic, give children an opportunity to making delicious food by themselves,enjoy the process of making.
Let children have their own thinking while playing, encourage them to imitate, improve their imitating ability and practical ability, and cultivate their communication skills when playing with family or other children,Let children learn to recognize various vegetables, classify toy foods simply, and promote their intellectual development.
The tray toy is only 26cm long and has a small handle, allowing children to easily hold the entire pizza with both hands, and make delicious pizzas for parents or partners in role_playing.
Many children find it interesting when they see their parents cooking, and they want to try it.,this set of felt pizza toys can give children such an opportunity,with exquisite carton packaging, it is a better choice that give your children this pizza toy set as Birthday Christmas Halloween or Thanksgiving gift,and children will love it.
accessories include:-
11 vegetables
4 pizzas slice
1 beef
1 cheese
2 sauces (yellow and red)
1 bacon
2 tableware
1 tray
suitable age : above 3 years old kids,boys and girls