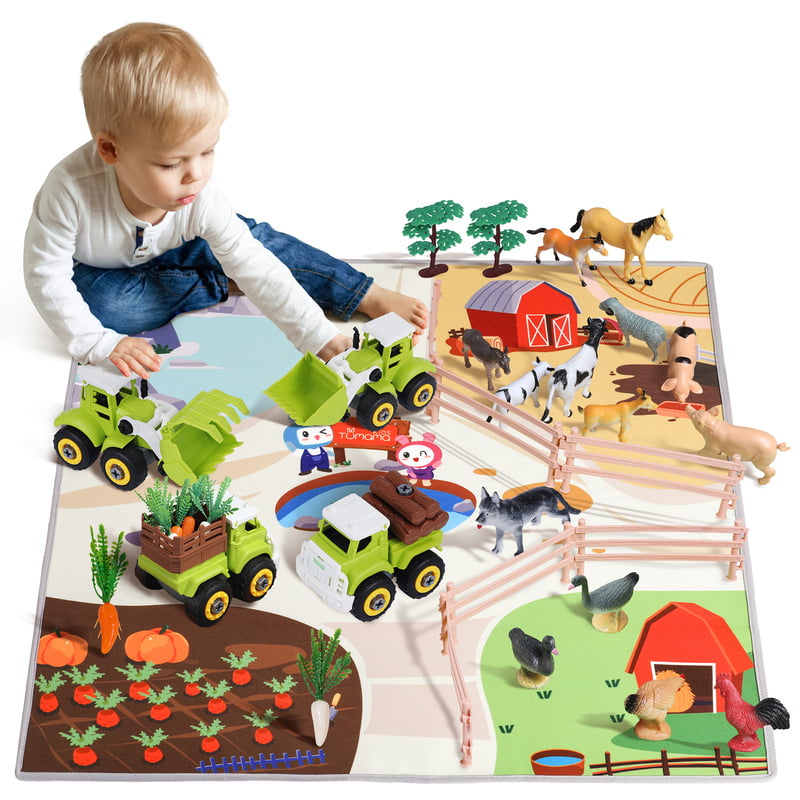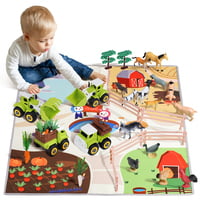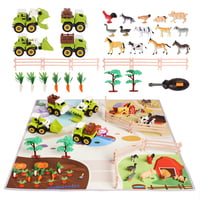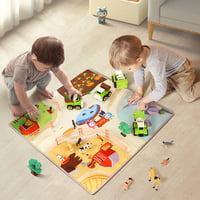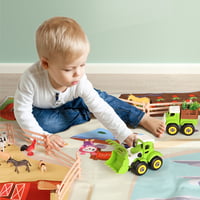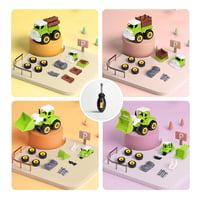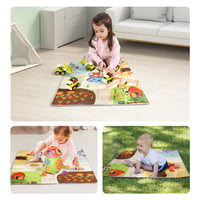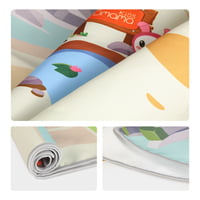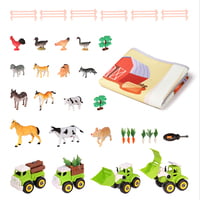 FARM EDUCATIONAL PARK SET
The Farm set is so much fun, so many parts that can be taken apart and put back together with the screwdriver provided too. This ensures endless fun. Combine with other Farm toys to make a larger set-up too. Perfect baby, infant and toddler gift sets: Whether your baby is a girl or boy, this is perfect for their first toy.

The Farm from Tumama is an amazing Playset toy with take apart cars and farm animals: each package includes 4pcs take apart Vehicles Toys , 1pc screwdriver, 14pcs animals , 6pcs fence, 6pcs carrot/ radish , 2pcs trees and an activity play mat.
Great educational toys for children farm life: From how to build the farm. Get the wood and stone from the hills with the construction vehicles.
Build the hen-house to feed the chicken, pasture for milk and cattle, farming to get carrots.
In harvest time , truck will drive them to the market.
Kids can build a more realistic farm, which help to explore skills, perfect educational toy encouraging imagination and creative thinking.
Exercise toddler STEM Learning: This take apart vehicle sets contain 4 vehicles and 1 screwdriver.
To build this vehicle set in multiple ways to improve problem-solving skills, hand-eye coordination, and fine motor skill.
Large activity play mat for indoor or outdoor: Durable fabric play mat with vivid-colour and anti-skid bottom.
The animals and car toy comes smooth to protect your kids hands. Easy to clean and washable, wherever play indoor or outdoor.